Retail & Trade Inquiries
If you are a brick and mortar children's book store… to open a retail account to sell Kane Miller books, please submit the following:
• A copy of your resale certificate issued from your state.
• Credit Application – Please make sure your bank reference is listed along with four accounts (including account numbers, contacts and phone & fax numbers) with whom you are currently doing business. Terms are net 30 days.
FAX above items to: 800-743-5660
A sales representative will get in touch with you to answer any questions you might have. We are not connected with the retail division so please direct your questions to them. Thanks.
If you do NOT have a retail store location…
But like the idea of owning your own business selling Usborne books, please visit our pages about the business opportunity with PaperPie.
SEE BUSINESS OPPORTUNITY INFO
PaperPie Brand Partners can sell Usborne books and Kane Miller books at temporary "pop-up shops" or booth events. This is a profitable way to have the dream of owning a children's book store without having to pay high overhead costs of a retail location.
Selling Usborne Books & Kane Miller Books at a Street Fair
Usborne Books & More is now known as PaperPie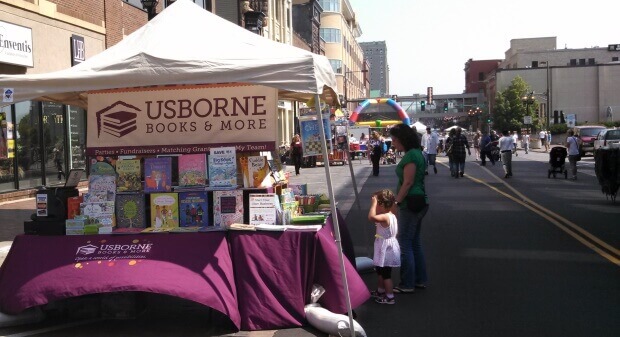 Our Booth at MACHE Has Our Educational Kane Miller & Usborne Books
Usborne Books & More is now known as PaperPie.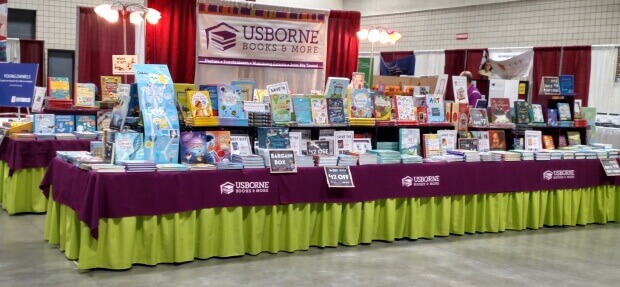 The MN Association of Christian Home Educators Conference