PaperPie

Book Fairs
Two reward options to choose from…
FREE BOOKS PROGRAM
50% of the sales in FREE BOOKS for Virtual Book Fairs
25% of the sales in free books for Educational Service Rep staffed book fairs/$5 book fairs (available if location is local)
25%-50% of the sales in free books for Volunteer staffed book fairs
Free Books Virtual Book Fairs may stay open for up to 6 months
Minimum sales requirement for virtual book fairs is only $500 retail!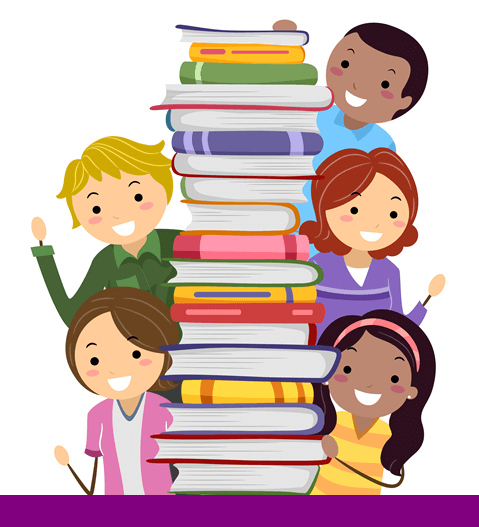 CASH PROGRAM
Fundraiser Book Fairs offer up to 20% of the sales in CASH!
10% of the sales in cash for Educational Service Representative staffed book fairs/$5 book fairs (available if location is local)
10%-20% of the sales in cash for Volunteer-Run book fairs in person and online
10% in cash for book fair sales between $750 to $1499.99
15% in cash for book fair sales between $1500 to $2999.99
20% in cash for book fair sales over $3000
CONTACT US for more details about our Virtual Book Fair Program: 218.744.2136
Minimum sales requirement for virtual book fairs is only $500 retail!
Virtual Book Fairs are Hassle-Free!
This is a "book fair" which happens entirely online. Customers shop for their books at a special web link which gives the school/organization credit for their order. Teacher Wish Lists can be connected to the eFair for parents to support their child's classroom directly. Orders are typically shipped the next business day, directly to the customer.
• No volunteers needed to staff event – it is all online!
• Convenient shopping – accessible 24/7
• Shipping is pro-rated so larger orders ship for less.
$100+ orders = $6.95 shipping
$60-$99.99 orders = $$8.95 shipping
up to $59.99 orders = $9.95 shipping
• All 2,000+ titles are available – without heavy lifting!
• No need to collect orders or monies from students
• No counting of monies or reconciling orders
• No sorting/bagging of books
Videos and social media images are provided for you to promote your PaperPie Virtual Book Fair. TWe also provide masters of take-home flyers and posters for you to print for each student.
What schools say about Virtual Book Fairs with Becky Dean – FUNofReading.com…
Loved this option for fundraising! Becky made it all so easy. Thank you so much for helping us raise money for our organization!!
I had a wonderful Home Show with Becky! She made invites easy buy providing an e-invite to share with potential guests as well as fun gifs which made everyone excited about the Show. The day of, she brought numerous titles for me and my guests to look through which we all thoroughly enjoyed. Becky answered any and all questions we had and gave lots of information about Usborne books and the importance of reading to our children. She also shared ways to save money by purchasing combined volumes, sets, and customer specials. My show was a huge success and my family and I were ecstatic to receive over $500 in free and half price books! 🙂
Naisa Beaumont
2022-10-11
Enjoy the selection, especially the novelty and activity books!
These books are fantastic, and this is the best place to buy them! Tom and Becky are seasoned pros for making recommendations and have stellar customer service!
Michelle Hochhalter
2022-07-08
My son was able to find two series of books that were perfect for a pre-teen boy. We found age appropriate selections, which have held his interest. The content is exciting for him, provide adventure and stretch his reading skills.
Always receive good customer service and prompt delivery.
Volunteers Needed to Run a Virtual Book Fair
A "Book Fair Coordinator" is needed to…
Work with us by phone and email.
Copy/distribute the PaperPie book fair flyers to students.
Hang up posters and send emails to promote Book Fair.
Collect/submit free book orders from teachers and/or librarian.
A "Book Fair Cheerleader" is needed to…
Post info and videos on social media to promote Virtual Book Fair.
Explain the Virtual Book Fair in a school assembly or by classroom.
Coach teachers to encourage student and parent participation.
These can be the same person – or two different people, depending on personalities. Often a teacher or principal is the coach/cheerleader and the school's administrative assistant or parent volunteer acts as the coordinator.
Select Free Books from Our Entire Product Line
As a host school, your free Usborne books and Kane Miller books can be chosen from the entire PaperPie product line – a wide variety of ages and subjects, covering science, history, hobbies, nature, the arts and more. PaperPie also offers Class A library bindings on most titles so a Virtual Book Fair is perfect for expanding school libraries and/or to sponsor an organization or charity.
ABOUT OUR BOOKS
SEE ONLINE CATALOG
Book a PaperPie Book Fair
Book a Virtual Book Fair with Becky Dean, Educational Services Rep with PaperPie
Our Programs for Schools & Libraries
Options from PaperPie that we offer to schools & libraries to raise cash or earn free books…
If you are local, a PaperPie "live" Book Fair can also be held in your school if there are enough volunteers in place to set-up books, staff the book fair and take book orders – in addition to packing up books after the book fair. CONTACT US for details.