How to Start Selling with Usborne Books & More



Most start their business by hosting a party…
A host invites their friends and family to come to their home or in an online platform (Facebook, Zoom, Sqweee). The Consultant shares what makes Usborne books unique and options of how customers can save money on their favorite books. The host earns a generous amount of free books and the Consultant earns 25% commission.
You can offer DOUBLE FREE books…
During your first 8 weeks as a new Consultant, you can offer DOUBLE FREE books for qualifying shows – with no cost to you. This extra incentive helps you get your calendar filled. Book parties right away to earn the EXTRAS in our rewards program!
Do I have to do parties?
It is YOUR business and you can work it how you choose! 🙂
In addition to doing parties, UBAM also offers… Book Fairs, Booth Events, Fundraisers, Corporate Donation Sales, School & Library Sales…
How do I receive training?
Complete training is available on our team's website. We show you how to do home parties – complete with demo videos. If you prefer virtual parties, we have several different options.
My favorite for virtual parties is Zoom as it is more personal (when people see you they make more of a connection with you) and multiple parties can be done on one night so you can make more per hour. A tutorial video and sample Zoom Party demo is provided on our training website – as well as a PDF party presentation to screen share and a printed script you can read.
All our training is step-by-step so you can get started immediately in building a successful business with Usborne Books & More and written from decades of actual field experience.
Will selling children's books work in my area?
Families cut down on luxuries when money is tight, but not their children's education. Plus, Consultants can offer families incredible discounts and many ways to get Usborne books FREE – the perfect fit for any economic area. And in the current situation, we are seeing more and more parents looking at homeschooling their children.

As an Educational Service Rep (extra kit purchase after you join), you also have a unique opportunity to sell to the fastest-growing, biggest market for children's books – schools. Education is always a top spending priority.
Your business is YOUR business!
Everyone's business with Usborne Books & More looks a little different. Choose what best fits your personal preferences and budget needs.
HELP… I've never done any selling!
Don't worry, neither had most other Consultants before they started selling Usborne books. A Consultant's enthusiasm and their own Usborne book experiences are enough to sell these fabulous books.
" I love this business because we aren't selling, we are SHARING the books. And once people see them – they want them all!"


Kathleen Rader – Usborne Books & More Team Leader
In addition, the other line UBAM carries is Kane Miller books – a publisher that has name recognition in the school and library market and produces many award-winning books. The uniqueness and multi-cultural aspects Kane Miller books offer is appreciated by librarians, teachers and parents alike. The Shine-a-Light books from Kane Miller are best-sellers at both booth events and parties.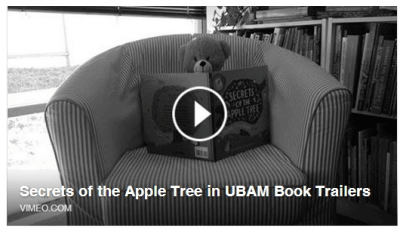 Work for yourself

not by yourself!
Each New Consultant Kit includes display books, business supplies and your own shopping website featuring Usborne books and Kane Miller books.

Plus, when you join under Usborne Books & More with Becky Dean, you are provided with training that is written from 30+ years of field experience – available 24/7 on our Book Nation training website.

Our team members are also provided with printable business forms/flyers for each of our programs – developed from first-hand experience in the field. These tools are password protected as Book Nation team members have exclusive access — free of charge.
Team Member Testimonials
Don't take our word for it – here's what our team members have to say:
I have to tell you that your training is PHENOMENAL! I've been in direct sales for maaany years. I've been on luxury trips to Mexico and all sorts of things. But this is the best training I've seen. Thank you!
J Bennett – Jacksonville, FL
More "Details" About Selling with Usborne Books & More
Keep reading for more info about how to sell Usborne books and Kane Miller books.
Ready to start YOUR business?
Still have questions? Call Becky: 218.744.2136