Earn Money Selling


Kane Miller Books and


Usborne Books
Usborne Books & More Consultants earn commission on every book they sell online or at a home party.

A "discount" (aka commission) is also earned on any Usborne books or Kane Miller books purchased for display samples or personal family use.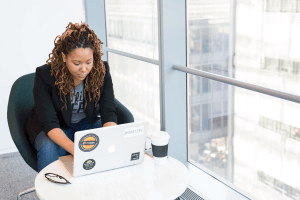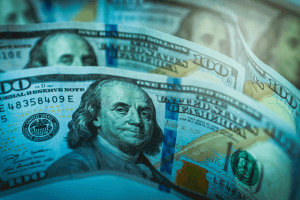 Consultants earn on average $100 for every party!
USBORNE BOOKS & MORE
Commission Program
in a Nutshell…
Sell books… earn money.
Sell MORE books… earn MORE money.
Find friends to sell books… earn EVEN MORE money!
They find friends to sell books…
earn LOTS MORE money!
But for those of you who need all the details… 😉
Base Commissions
• Online Parties: 25%
• Booth Events: 40%+ (gross profit minus booth fee)
• School & Library Programs (contact us)

Commission percentages vary according to the retail order or discounts/free books offered. Only trained "Educational Consultants" are eligible to approach libraries & schools K-12, public or private, for any sales.
4% Sales Bonus
On home party sales, internet sales and direct sales to schools & libraries, when those sales add up to at least $1000 retail in a month's time frame.

Book fair, RFTS and LFL programs are not eligible because of the substantial amount of free books given back to customers.

Example…
Sell $1000 in party/web sales =
$250 in commission + $40 EXTRA!
Build a Team…
Earn a Pay Raise!
Build a team and promote to Team Leader to earn an additional 8.5% monthly override on your own sales! This gives you a nice pay raise on parties you are already doing…

For an average $400 party…
As a Consultant you earn $100 in commission.

As a Team Leader, you earn an add'l 8.5% on the retail
= $34 EXTRA for a $400 party!
Or, in other words, when you build a team you earn…
34% MORE

on every party you do!
+ 8.5% Override on Central Group Sales
Team Leaders also earn an 8.5% monthly override on their Central Group's sales.

AND as your team grows, your income grows with it!

Earn an ADDITIONAL 5.5%, 4%, & 1% monthly overrides on all 1st, 2nd and 3rd levels in your downline respectively.

Overrides for LFL, RFTS, Fundraisers, Book Fairs are 50% less on all levels because of the substantial amount of free books given back to customers.
Yes, this is how
YOU

can earn a substantial income!

Promoting to Team Leader can be accomplished at any point in your career with Usborne Books & More. Yes, you can choose to promote at a later time or not at all… but consider the benefits when you choose to promote during your first 8 weeks. EARN BONUSES & TRIPS

And a wonderful benefit of building a team is that you get to work with friends!! 🙂
More "Details" About Selling with Usborne Books & More
Usborne Books & More is a FUN and profitable business that you can work on your own schedule.
Ready to start earning with UBAM?
Join Usborne Books & More with Tom & Becky Dean
Still Have Questions? Call Becky at: 218.744.2136