Educating at Home during COVID-19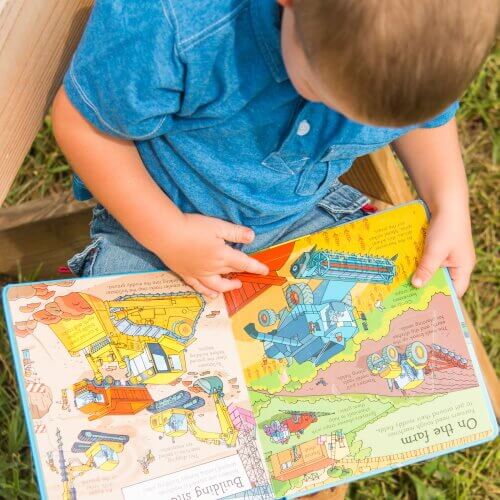 In the current COVID-19 season of uncertainty, many individuals are looking to educate their children at home, either through online schooling or by home schooling. This has led many to question what their child needs to learn and how can they as a parent teach that subject to their children. One way of the primary ways to educate is through books. But for books to be successful and instill a love of learning, they need to be exciting and accurate in both content as well as visually appealing.
Usborne books are graphically appealing with bright colors and distinct engaging pictures. They also fully deliver on content with experts being consulted so the information is accurate. They have a team of editors and writers who ensure the information is age appropriate and written well; for some of the books Usborne even has an internet link you can use to find more information on the subject which makes exploring the subject easy as a parent; these links lead to a more education for the child who hears about the subject or concept from multiply different platforms which is great for all learners-kinetic, auditory, and tactile.
So which Usborne books are best for instilling that love of learning? The short answer is the ones that excite both you and your child. When you are passionate about a book, you pass that on to your children, and when they are excited, they share that with you (unless it is the 372nd time reading it 😉 .)
Encyclopedias: https://youtu.be/wRYY6pqIPlU
My First Library for Reading: https://youtu.be/kr8CqDsqTDA
Recommended Books per Grade Level: https://FUNofReading.com/learning-from-home-resources/